Hakuen Studio QoL Commands 2 for Rpg Maker MZ
11/25/2021 - Plugin Release!
---
Hi there!
This plugin enhances the default event commands, gives you much more control over your events! And also, faster development!
Although it has a lot of commands, a simple example of what this plugin can do is apply the same move route command for more than one character. Let's see an example doing that by default: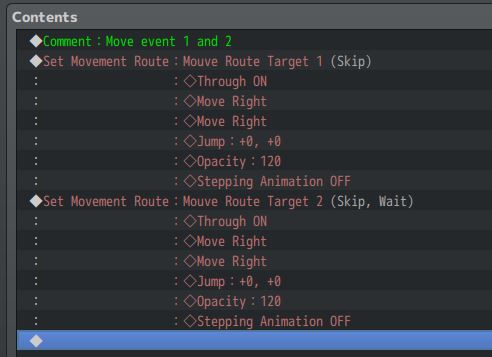 Although is just a matter of copy and paste, your event will get bigger, and hard to keep clean.
With the plugin, however, you can set multiple characters to get this same move route, but without repeating the commands: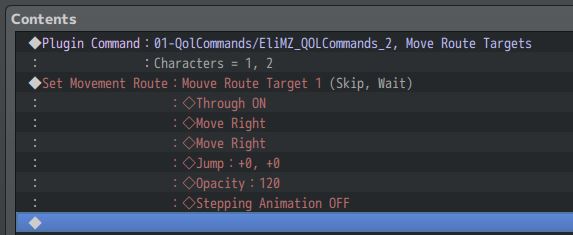 Hope you like it!

Files
MZ - QOL Commands2 1.0.0
4 kB
Nov 25, 2021
Get Hakuen Studio QoL Commands 2 for Rpg Maker MZ