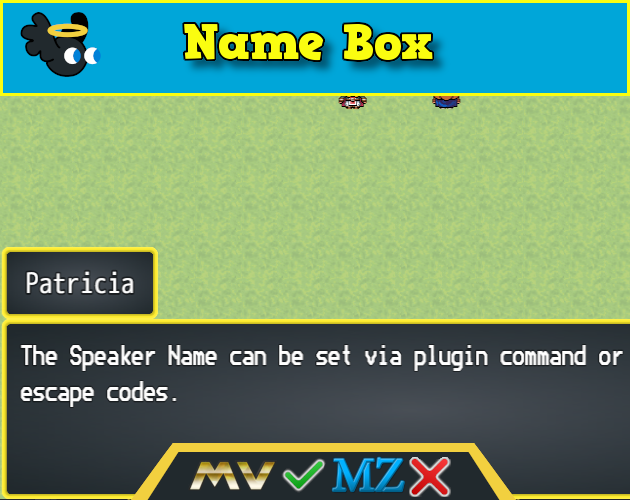 Hakuen Studio Name Box for RPG Maker MV
A downloadable RPG Maker Plugin
Want to support me?
Introduction
This plugin lets you have a name box window for the message window(just like the MZ version)!
Features
Add a Name Box window to show on the message!
Set the names via plugin command or escape code!
Change name box position via alignment and offset X, and Y values!
How to use
♦ Plugin Command ♦
You can set a speaker name into the message using a plugin command:
SpeakerName The name you want
Example: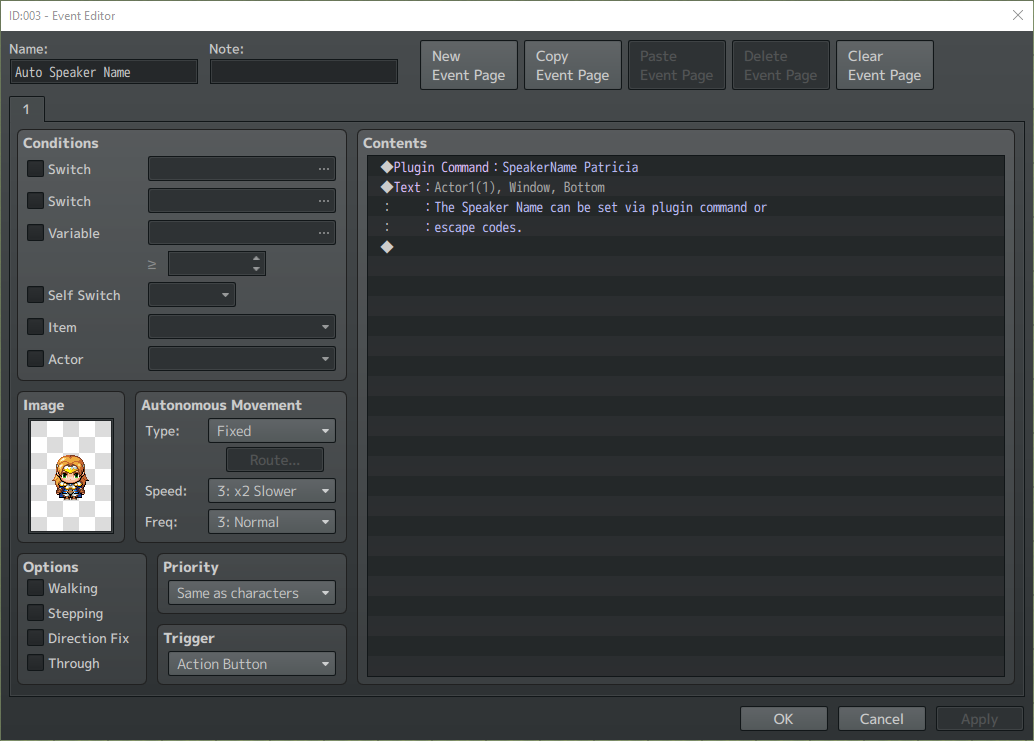 ♦ Escape Code ♦
On the first line, at the beginning of the text, use the tag:
Example: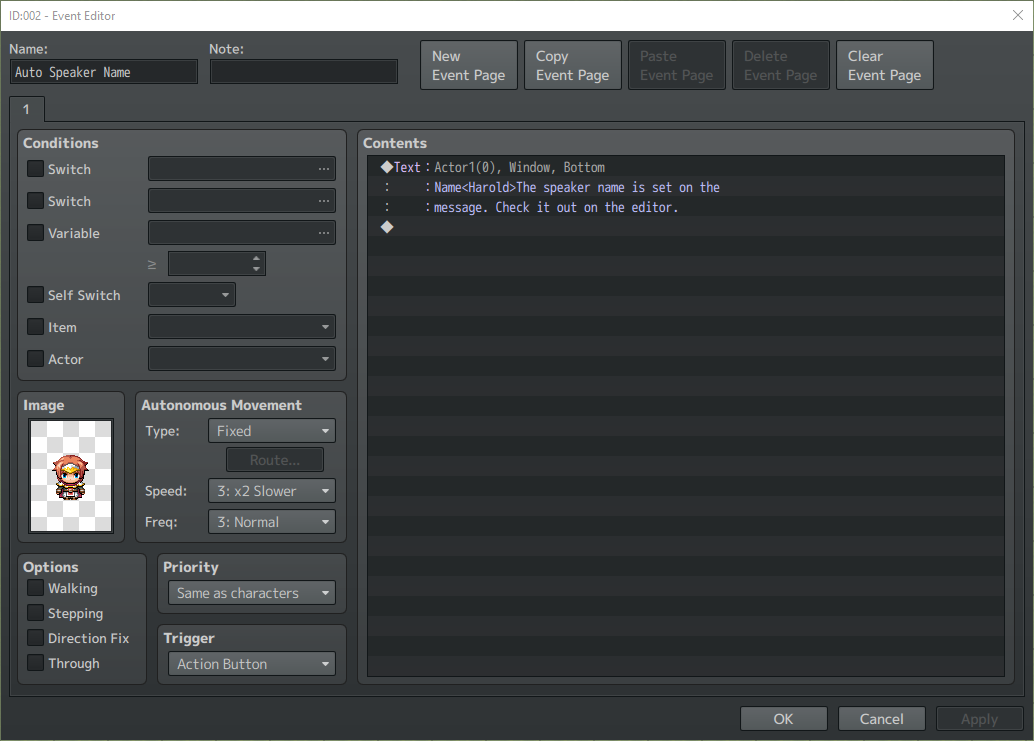 *Plugin command and escape code are not case sensitive.
To change the alignment of the name window box inside the game, use the following script call:
Eli.NameBox.param().alignment = "Left" | "Center" | "Right"
Use one of the three options. It is case-sensitive and needs to be inside quotes.
Download
Click download now to get access to the following files: