Hakuen Studio Easing Picture for RPG Maker MV MZ
A downloadable RPG Maker Plugin
Want to support me?
Introduction
By default, RPG Maker MZ comes with only 4 types of easing animations:
Linear - Standard movement.
Slow Start - In Cubic
Slow End - Out Cubic
Slow Start/End - In/Out Cubic
Although that is great, when compared with MV, it could also be better!
This plugin adds more animation options to move your pictures!
Features
● New ease types to animate your pictures.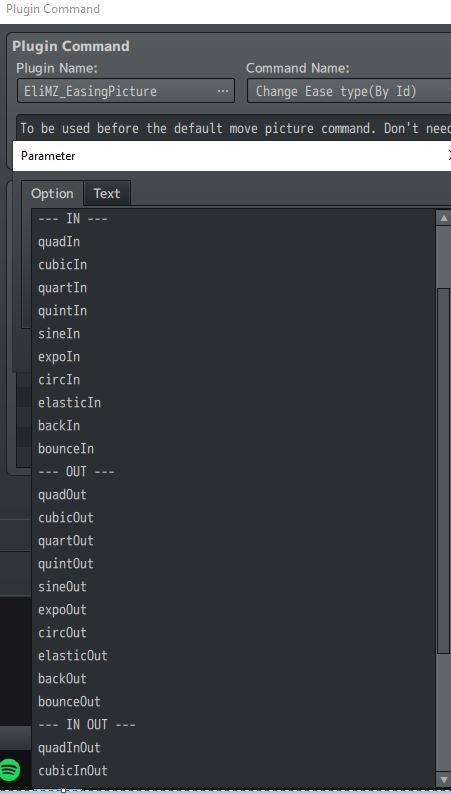 How to use
Simply use the plugin commands and you are good to go.
The only thing you have to know is if you use the Quick plugin command, you have to put it right before the move picture command.


Download
Click download now to get access to the following files:
MZ - Easing Picture 5.0.1
2 kB
MV - Easing Picture 5.0.1
2 kB
EliMZ_EasingPicture 2.2.0
3 kB